After homeschooling for a handful of years, I still had not found a language arts that was a good fit for us. So many options over complicated language arts for the early years. Early elementary language arts curriculum should be low pressure, fun, and hands on. It should open up a love of learning to create kids who love to read and love to write, not squash their joy by pushing hard on grammar and sentence structure.
That's when I decided to stop looking and create my own early elementary language arts curriculum…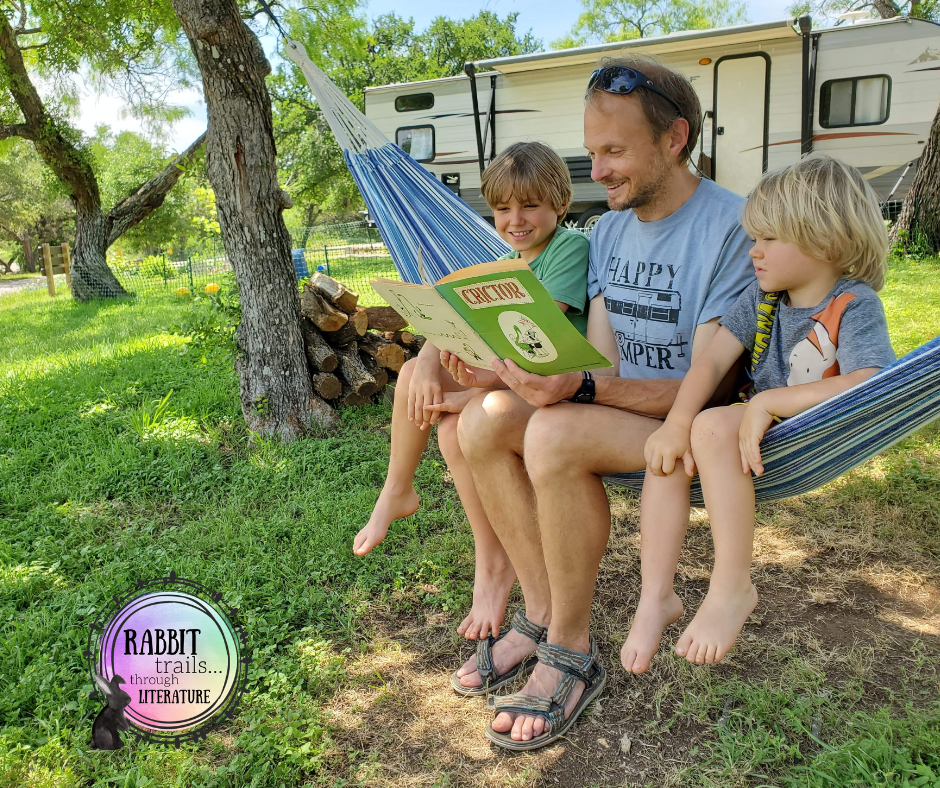 A Literature Based Language Arts
Rabbit Trails through Literature has great books as the spine for each lesson. The list of books* include many award winners and best sellers to make sure that your child is having quality literature read to them every day. There are 16 lessons, with each lesson meant to take two weeks, to make a full 32 week language arts curriculum.
Want to learn more about this curriculum? Head to my full post.
(*Books not included)